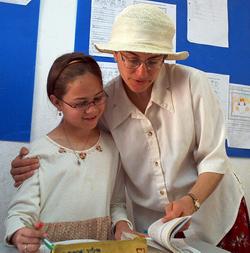 A.H.A.V.A., "English Learned in a Natural Method," is the only nonprofit organization in Israel providing English literacy skills to disadvantaged children and financial empowerment to low-income women.
A.H.A.V.A. was founded in 2000 by Gaila Cohen-Morrison, an experienced English teacher and mother of five who was determined to provide affordable English education to marginalized communities. Today, this organization is run entirely by women who are dedicated to the empowerment of marginalized families and children. All of the seminars and curricula are based on Cohen-Morrison's nearly 30 years of experience in the field, having taught over 2,000 students and dozens of educators.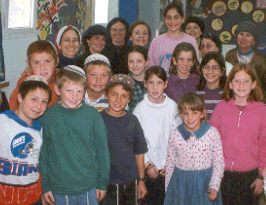 A.H.A.V.A has developed a unique English literacy program for both native Hebrew and English speaking children. We provide effective English language instruction in Israel at a cost affordable to all socioeconomic levels. This goal is achieved via properly educated (and paid) teachers working in small groups, with innovative and engaging educational materials.
The Ministry of Education's new policy regarding Young Learners states that exposure should begin in the first and second grades, via books and songs. This policy change affirms the A.H.A.V.A. approach that has operated in a variety of disadvantaged communities for the past five years.
For more information on English literacy, please check out the following sites:
http://www.etni.org.il
http://www.anglit.net/main
http://www.barbarasofer.com